Winter Tires in St. John's at Hickman Chevrolet Cadillac

WHY USE WINTER TIRES?
Winter tires should be installed for your own safety and the safety of your passengers. No matter where you live or what size vehicle you drive, winter driving condition will impact your vehicle's performance.
ALL-SEASON VS. WINTER TIRES
Although all-season tires can be used in a moderate winter environment, winter tires provide the best cold weather performance below 7°C. This includes wet and dry in addition to snow/ice/slush surfaces where greater tread flexibility leads to better grip.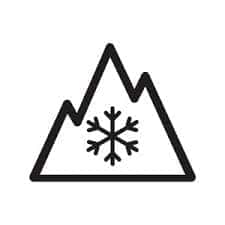 Official Winter Tire Logo
Tires marked with the pictograph of a peaked mountain with a snowflake meet specific snow traction performance requirements, and have been designed specifically for use in severe snow conditions.
GETTING MAXIMUM TRACTION
For maximum traction in wet or snow conditions, replace tires before they reach minimum tread depth.
LOSS OF PRESSURE
Tires will lose pressure when the temperature gets colder. The general rule provided by tire manufacturers is 7kPa or 1psi drop for every 5 degree Celsius or Fahrenheit change, so measuring tire pressures year-round is vital.
CHOOSING YOUR WINTER TIRES
It is important when choosing winter tires to take into consideration how much driving you will do, your driving habits, local road conditions, and the level of performance you expect. Call our Service Department at (888) 335-1445 and one of our staff members will be happy to determine what winter tires will work best for your driving needs.