Bump The Competition Program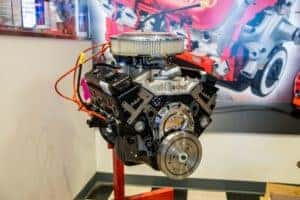 When you need the right parts for the right price.
Bump the Competition is a program GM has designed to compete with the aftermarket parts suppliers and stores to be able to supply body shops and garages with competitive pricing on GM parts versus aftermarket.
We want to help you do what makes sense for your business and your customers. That's why the Bump the Competition program allows participants to easily purchase eligible GM Genuine Collision Parts at comparable prices to aftermarket parts, streamlining your business for repairs done right the first time. When an insurance provider's estimate indicates aftermarket, salvage, or refurbished parts instead of GM Genuine Parts, BUMP offers competitive pricing through our dealership on more than 10,000 GM collision parts for insurance repairs. And now, Bump works seamlessly with the CollisionLink Shop and OPS Technologies, so it's easier than ever to get great discounts on eligible parts.
To Receive Bump Pricing:
Submit an estimate through the CollisionLink Shop or OPS Technologies or simply send a copy of your complete estimate to our dealership!
Parts categories that are eligible for bump pricing include:
Bars
Absorbers
Doors
Fascias
Fenders
Frames
Grilles
Hoods
Lighting
Mirrors
Moldings
Panels
Radiators
Condensers
Hubs
Supports
Brackets
Braces
WHeels
Windows
Windshields
For more information about the Bump the Competition program, or any particular parts inquiries please feel free to give us a call at 709-726-6990 or simply fill out the form below and one of our parts consultants will be in contact with you!