St. John's Snowstorm 2020: Important Information

January 21, 2020
To our valued customers,
First and foremost, we hope you and your families are safe and sound in the aftermath of the massive storm we endured this past weekend which brought several of our communities to a standstill. As you are aware, we are still under a State of Emergency ("SoE") in the St. John's area and, as such, our St. John's locations remain closed.
Once the SoE is lifted, we will reopen for business. At that time, for any service and sales-related inquiries, please call our general phone number to contact sales or service at 709.726.6990. We will be working hard to reach each of our customers in a timely fashion to reschedule and rebook appointment. Thank-you for your patience during this time.
When the time comes, you can also contact our service department through our online portal by visiting this service page.
If you require Roadside Assistance, please call 800.268.6900 with the local number being 709.576.4130.
We want our customers to know that we are here for them and, as our communities continue to make progress, we have compiled a list of helpful contact information to assist you and your loved ones stay up to date on the situation.
SoE Update and Helpful Links
As a SoE is still in effect in a number of areas, we encourage you to monitor communication outlets as they continue to provide frequent updates on the current situation.
Here are a few helpful links to help you monitor the situation:
Important Phone Numbers
For emergency assistance, please call 911.
For the NL Health Line, please call 811 or 1.888.709.3555.
There is a Text Line available for those who are deaf or hard of hearing to request assistance 709.691.9493.
To speak with a Registered Nurse or to reach the mental health crisis line, please call 709.737.4668 or 1.888.737.4668.
To request military assistance with snow clearing within St. John's, please call 311 or 709.729.3703.
The positive to come out of this unprecedented storm is the overwhelming outpouring of community support. We want to take this time to say thank-you for being a part of our community. Let's work together to get back on our feet. We look forward to the SoE being lifted and seeing you all again soon.
All the best and stay safe,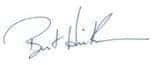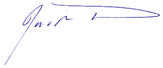 Bert Hickman                                          Jon Hickman
President                                                  Vice-President